Exclusive advantages for booking on our website
Free cancellation Up to 24 hours before the date
of arrival.
10% discount With the code COL10 you can get a
10% discount for your booking on our website.* * Code not valid for stays from 01/06 to 30/09
Welcome ice-cream Booking on our website we
invite you to try one of
the best ice creams in Spain.
Half Board Only if you book at our website you will be able to stay in Half Board, enjoying our Gourmet Menu every day.
Colonia de Sant Jordi Hotel Colonial
The Hotel Colonial (former Boutique Hostal Colonial) is one of the most special accommodations in Colonia de Sant Jordi. A new concept of hotel, where you will receive a totally personalised attention that will make you feel at home.
At the Hotel Colonial we call each guest by name, taking care of every moment of their stays to make their vacations something totally unforgettable. This is why those who stay at our hotel always come back.
Rooms with: A Mediterranean essence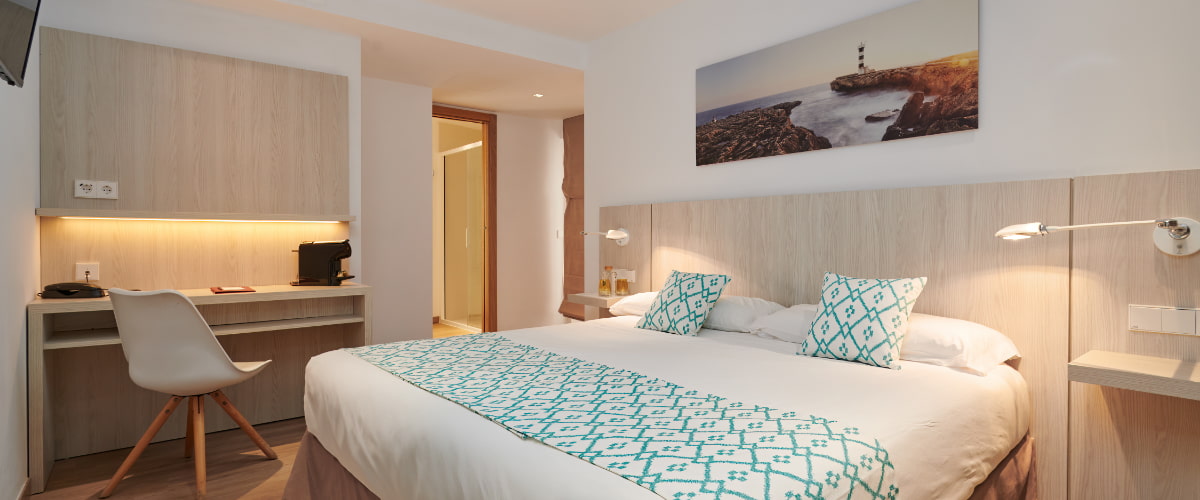 Rooms with a Mediterranean Essence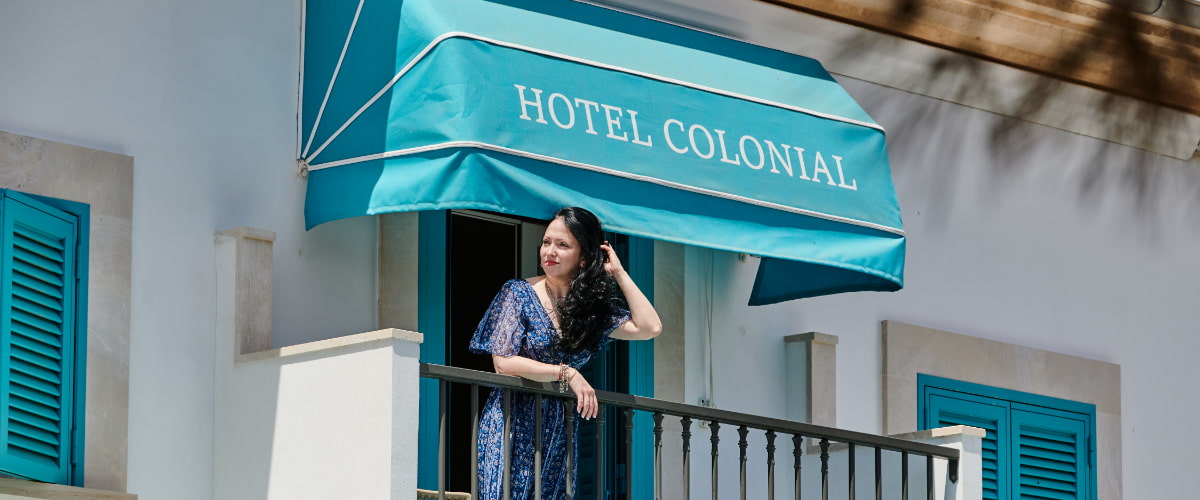 Rooms with a Mediterranean Essence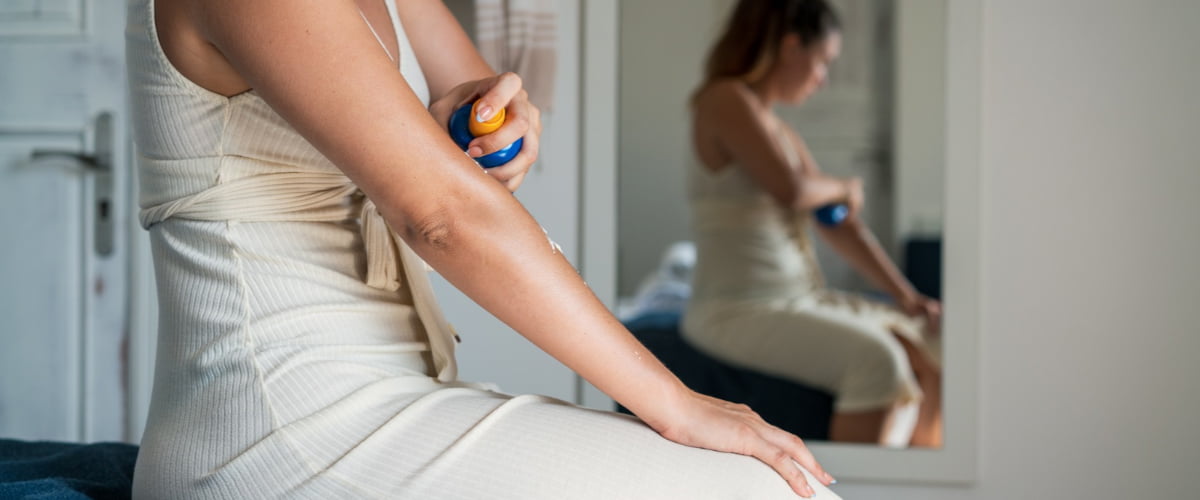 Rooms with a Mediterranean Essence
The rooms at the Hotel Colonial have been painstakingly designed with your comfort in mind. The mattresses, the amenities, the decoration, the light... Everything in our rooms makes it easy for our guests to rest.
And, at the Hotel Colonial we have rooms to suit every taste: rooms with a terrace, light-filled double rooms, apartments with a kitchen... Choose the kind of holidays you want in Colonia de Sant Jordi.
Colonial Gastrobar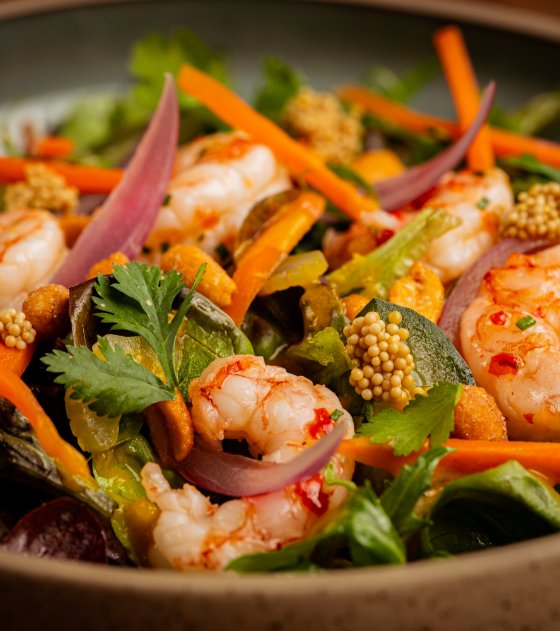 At the Hotel Colonial we really love fine food. So, we're constantly searching for the most surprising combinations: homemade baos, Mallorcan galettes, gourmet tapas, fresh pasta, salads...
At our gastrobar we strive every day to take the flavors of the island to another level through a fusion of styles and a search for the best zero-km products.
Cocina Sorprendente 3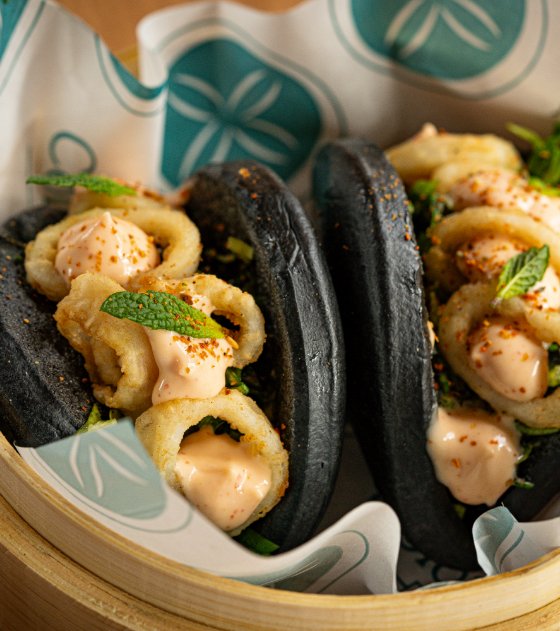 Cocina Sorprendente 2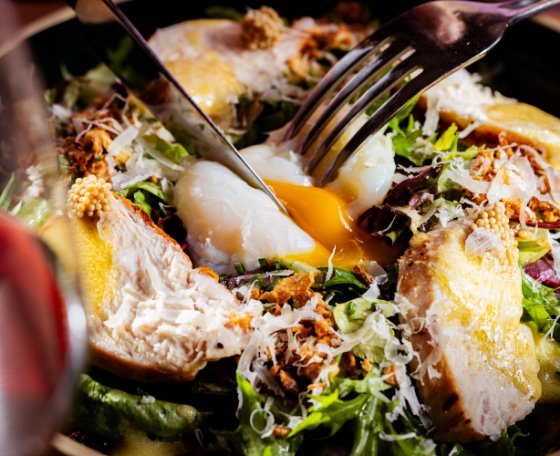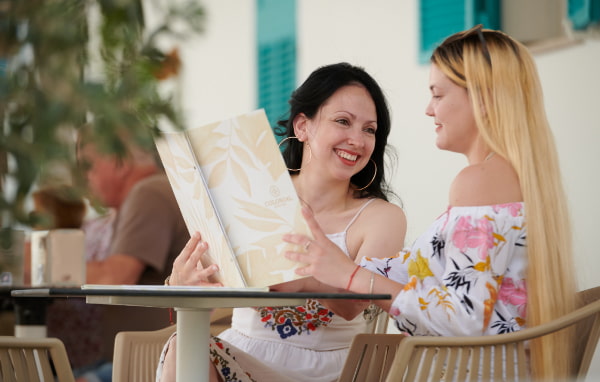 If you want to enjoy our Gastrobar every day, book directly at the official website of Hotel Colonial. Half board accommodation is only available for guests of our website.
One of the best ice cream shops in Spain
Did you know that our ice cream parlor has been recognized as one of Spain's best? It's also the first artisanal ice cream parlor on the islands to have its organic production certified.
A passion for cycling
Cycling is another of the great passions that we share with our guests. At the Hotel Colonial you can rent trekking, road or mountain bikes. We also make available all kinds of services for cyclists.
Ciclismo at Colonia de Sant JHordi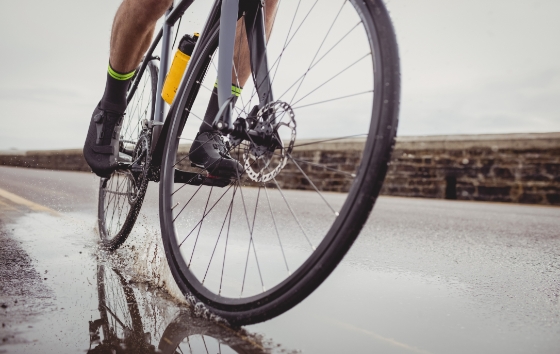 Cycling at Colonia de Sant Jordi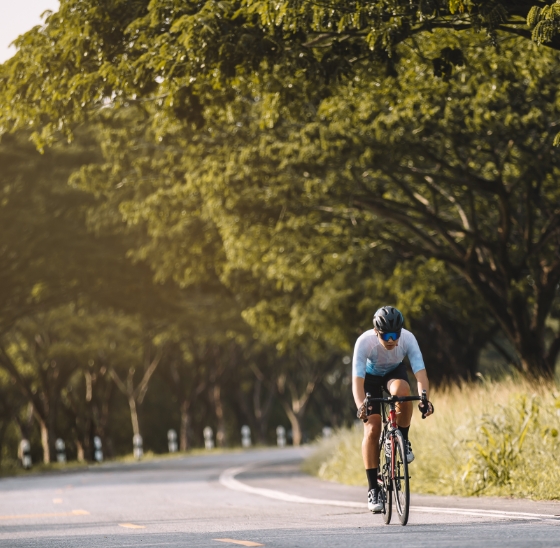 Come and enjoy with us all the delights that Colonia de Sant Jordi offers cyclists. You'll find options designed for those of every level: seaside rides, road routes, level paths...
Colonia de Sant Jordi a genuine paradise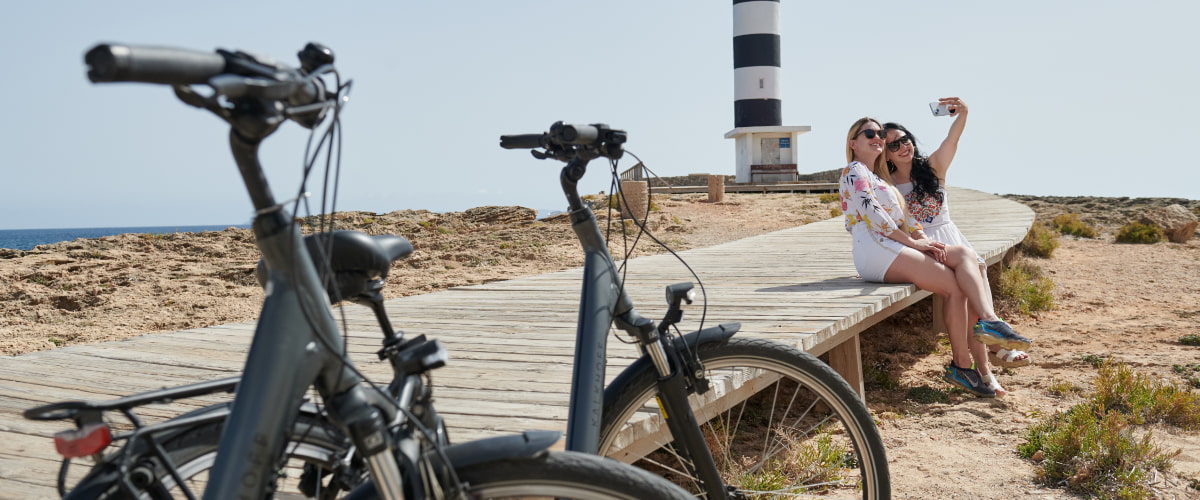 Colonia de Sant Jordi a genuine paradise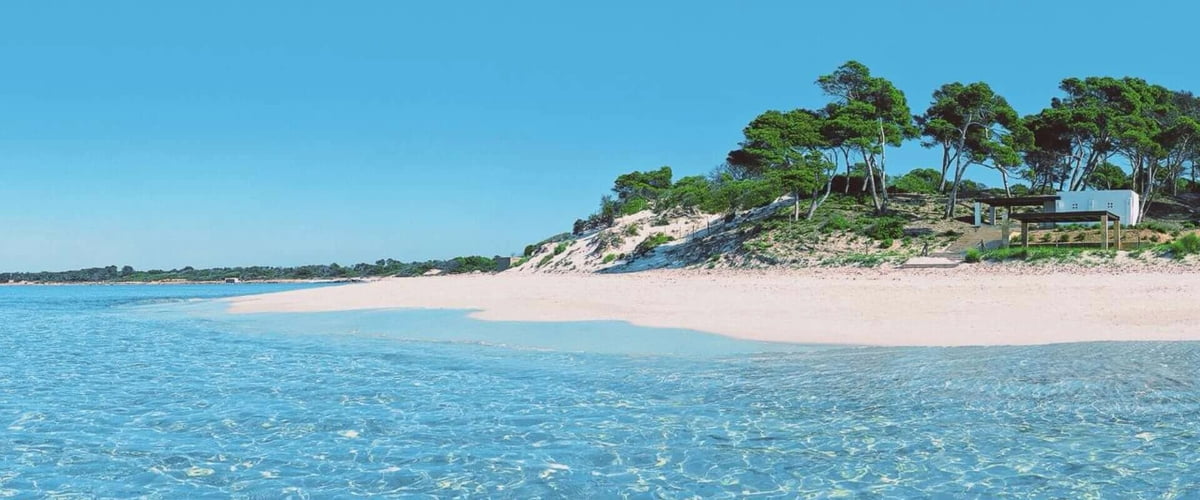 Colonia de Sant Jordi a genuine paradise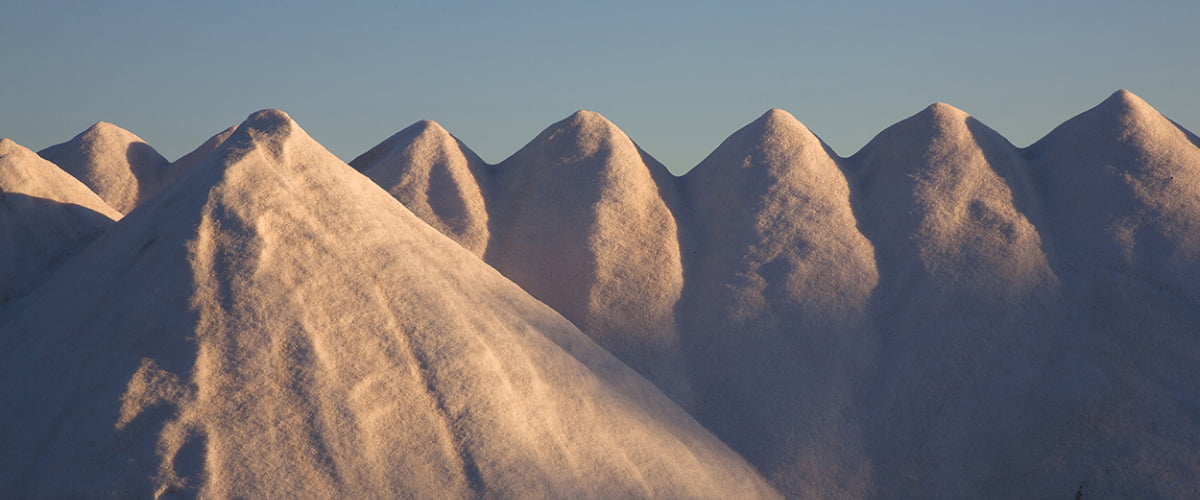 Colonia de Sant Jordi a genuine paradise
If you want to discover one of the most beautiful areas in Mallorca, don't think twice. Come visit us. Just a few minutes from the Hotel you will find spectacular sandbanks, hidden coves, charming villages and routes...
The area of Colonia de Sant Jordi is a genuine paradise that we will be happy to show you. At the Hotel Colonial we look forward to revealing to you Southern Mallorca's best-kept secrets.
Colonial Gastrobar restaurant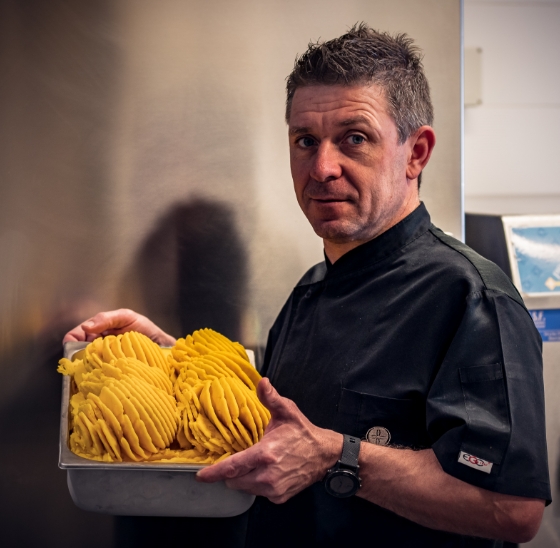 A place steeped in history
The history of the Hotel Colonial is a story of passion for a job well done. Since the 1960s, Juan's family - the current owner - has seen the Colonial grow and develop into the 3-star hotel it is today.
The Hotel Colonial was opened in 1966 as a bar/ice cream parlor across from the town church. It was the first place with a television, and the first one where artisanal ice cream was sold. For many years the establishment was known as Hostal Colonial until 2023 when it became a 3-star hotel.
What our customers sayReal reviews
Check real reviews from our customers about the Hotel Colonial in Colonia de Sant Jordi, from the main online platforms such as Google Maps or TripAdvisor:
Receive the best promotions and exclusive offers.
Carrer Gabriel Roca, 9, 07638
Colònia de Sant Jordi, Illes Balears
+34 971 65 52 78